My Blog
Posts for tag: sugar
By Elite Smiles
May 14, 2020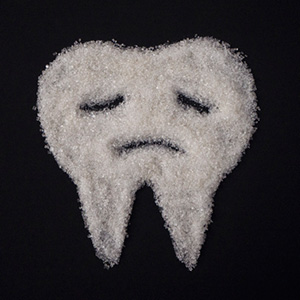 You've heard it. Your parents heard it—maybe even your grandparents too. Dentists have been alerting people for more than half a century that high sugar consumption contributes to tooth decay.
That message hasn't changed because the facts behind it are the same in the 2020s as they were in the 1950s: The bacteria that cause tooth decay feast on sugar and other leftover carbohydrates in the mouth. This causes them to multiply and increase their production of acid, which softens and erodes tooth enamel.
What has changed though, especially over the last couple of decades, is a growing understanding of how sugar consumption may affect the rest of the body. Just like the evidence of sugar's relationship to tooth decay, current scientific studies are now showing there are strong links between sugar and diseases like diabetes, heart disease and liver disease.
What's startling about what researchers are finding is that cases of these diseases are growing, Especially in younger people. This is a parallel trend to our skyrocketing increases in per capita sugar consumption: the average American now eats the equivalent of 19.5 teaspoons of added sugar every day. Health experts generally agree we should consume no more than 6 teaspoons a day, and children 4.
This is vastly more than we consumed a generation ago. One reason is because processed food manufacturers have increased sugar in their products, hiding under technical, unfamiliar names in ingredient lists. But it's still sugar, and an estimated 74% of processed foods contain some form of it.
But the real surge in sugar has come from our increasing consumption of sodas, as well as energy and sports beverages. These beverages are high in sugar—you can meet your daily allowance with just one 12-oz can of soda. These beverages are now the leading source of sugar in our diets, and, according to experts, a highly dangerous way to consume it.
In effect, dentists of old were on to something: too much sugar is bad for your teeth. It now turns out that it may be bad for your overall health too. Strictly limiting it in your family's diet could help lower your risk of tooth decay and dangerous diseases like diabetes.
If you would like more information on sugar and your health, please contact us or schedule an appointment for a consultation.
By Elite Smiles
January 15, 2018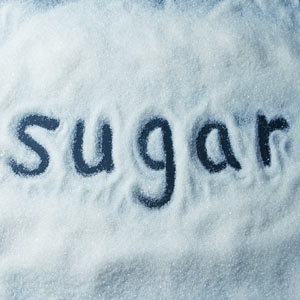 It's easy to go overboard with sweets during the holiday season. But overconsumption of sugar, month after month, can jeopardize your oral and general health. A sugary diet nourishes the bacteria that cause tooth decay. Eating too much sugar over time also promotes general health problems such as diabetes and excessive weight gain.
The beginning of a new year is a great time to bring your diet back into balance. But if you really want to cut down on sugar, you'll need to be aware that there is a lot of sugar hiding in foods you where wouldn't normally suspect it. Here are some examples:
Ketchup. Do you like ketchup on your burger and fries? For every tablespoon of ketchup you use, you'll be adding about 4 grams of sugar (one teaspoon). That can add up pretty quickly into a significant amount of sugar!
Canned tomato soup. Read the label of your favorite brand and you might see as much as 12 grams of sugar per half-cup serving. That equals three teaspoons of sugar in every half cup of soup—even more in a full bowl!
Granola. You may think of granola as a healthy choice for breakfast. Yet you're likely to see sugar listed as the second ingredient on many favorite brands—right after oats. This typically adds up to 15 grams of sugar per serving. That's almost 4 teaspoons, in a food promoted as healthful!
Yogurt. Here, the amount of sugar varies widely among brands and flavors. One container of vanilla yogurt might contain 3 or more teaspoons of added sugar. Put that on a breakfast serving of granola, and your first meal of the day has already topped the 6-teaspoon daily limit recommended by the World Health Organization.
So, to prevent sugar from sneaking up on you, it's important to read those labels! And if you have any questions about sugar and oral health, please contact us or schedule an appointment for a consultation. You can learn more by reading the Dear Doctor magazine articles "The Bitter Truth About Sugar" and "Nutrition and Oral Health."
By Elite Smiles
April 25, 2015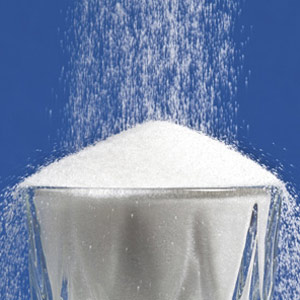 Even after decades emphasizing oral hygiene and supplemental fluoride to fight dental disease, we're now seeing an increase in tooth decay, especially among children. What's causing this alarming trend?
Many in both the dental and medical professions link this and other health problems to a rise in the amount and consumption of sugar added to food products. A number of years ago our annual average consumption of added sugar was about 4 pounds per person; today, it's closer to 90 pounds.
The increase in sugar consumption can be traced to the 1970s when the food industry began adding more sugar to make processed foods stripped of oils and fats taste better. Today, 77% of the approximately 600,000 food items sold in the United States contain some form of sugar (under a variety of names).
This additional sugar, however, has produced an unintended consequence: sugar triggers the release of a brain chemical called dopamine that regulates our sense of reward when we engage in a desirable behavior. The excess dopamine creates a weak addiction to sugar, which then leads to overconsumption, contributing to our current obesity epidemic and the rise in health problems like heart disease or Type 2 diabetes. This is especially alarming among children: thirty years ago Type 2 diabetes was unheard of among children — today there are over 55,000 diagnosed pediatric cases.
For both you and your family's general and dental health, you should consider ways to reduce your sugar intake: purchase and eat most of your food from the "outer edges" of your supermarket — meats, dairy, and fresh vegetables and fruits (which do contain the sugar fructose, but are mostly fiber that slows the liver's processing of the sugar); limit processed foods with added sugar, and learn to recognize its inclusion in products by reading ingredients labels. You should also be wary of sweetened beverages such as sodas, sports drinks, teas or juices, and try to drink more water.
The recommended daily sugar consumption is less than six teaspoons a day (about two-thirds the amount in one can of soda). By restricting this consumption, you'll improve your general health and reduce your risk for dental disease.
If you would like more information on the general and dental health effects of sugar, please contact us or schedule an appointment for a consultation.