My Blog
Posts for: November, 2020
By Elite Smiles
November 20, 2020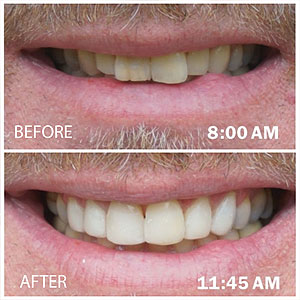 Orthodontics, veneers and other cosmetic dental techniques can turn a less than perfect smile into a beautiful one—but not always very quickly. For example, porcelain veneers can take weeks from planning to installation, including the meticulous work of an outside dental lab to produce veneers that look natural as well as beautiful.
But you may be able to take advantage of another approach, one that often takes no more than a couple of dental visits. Called direct veneers, it's actually a process of bonding and sculpting life-like composite materials to teeth that are heavily stained, chipped or that contain tiny crevices called "craze lines."
Unlike the similarly-named traditional method, direct veneers don't involve the creation of layered porcelain veneers fashioned by a dental lab. But this newer process is similar to the older one in that some of the enamel must be removed from the teeth in question to provide a suitable surface for the composite material to adhere. This alteration will be permanent, requiring a restorative covering on the treated teeth from then on.
Right before this preparation, though, a dentist typically makes an impression of the patient's mouth. This will be the basis for creating the procedural plan for the dental work, particularly a "trial smile" from similar composite material that can be applied to the patient's teeth before actual restoration work begins. This temporary application gives both patient and dentist an opportunity to visualize the final look, and make needed adjustments in color and shaping.
Once the work plan is finalized, the patient then returns for the actual restoration procedure. The dentist begins by applying and bonding the composite material to the prepared teeth. Then, using a drill and manual instruments, the dentist shapes and smooths the material into a tooth-like appearance that blends with other teeth. The procedure can take a few hours, but it can usually be completed during a single visit.
Although direct veneers may not last as long as porcelain veneers, the process is less costly and requires less time to complete. Direct veneers could be an economical solution for achieving a more attractive smile.
If you would like more information on direct veneers, please contact us or schedule an appointment for a consultation. You can also learn more about this topic with a firsthand patient account by reading the Dear Doctor magazine article "A New Smile With Direct Veneers."
By Elite Smiles
November 10, 2020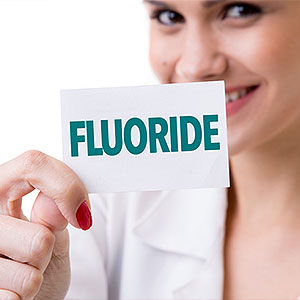 For over half a century now, community water systems have been adding fluoride to drinking water to help reduce the risk of tooth decay. Numerous long-term studies have demonstrated the soundness of this practice, prompting the U.S. Centers for Disease Control to call water fluoridation one of the ten most effective public health measures of the 20th Century.
In the 1960s, after years of study into the teeth-strengthening effects of fluoride, the U.S. Public Health Service recommended that drinking water utilities add fluoride at a rate of between 0.7 and 1.20 milligrams per liter (mg/L) or parts per million (ppm) of water. This recommendation held fast until 2015 when the service changed the recommendation to no more than 0.7 mg/L.
Why the change to guidelines that had been in place for over fifty years? The revision was in response to an increasing occurrence of dental fluorosis. This condition happens when the teeth absorb more fluoride than necessary, leading to discoloration of the surface enamel, creating effects like small white spots or brownish "mottling."
Dental fluorosis is the only known health condition caused by fluoride. As such, it doesn't damage the tooth itself, and is mainly a cosmetic problem. But it can still be avoided if fluoride intake is kept at moderate levels.
The original recommendation was sound science when first introduced. Since then, though, the prevalence of fluoride in everyday life has grown, with the chemical commonly found in dental care products like toothpastes or mouthrinses, as well as many processed foods and beverages and even infant formula. Our society's overall intake of fluoride has been growing as a result.
The new recommendation came after several years of research to verify water fluoridation levels of 0.7 mg/L would still be effective in the fight against tooth decay while lowering the risk of dental fluorosis. With this adjustment, this important and safe measure for keeping your family's teeth protected against disease is safer than ever.
If you would like more information on how fluoride can help your family fight tooth decay, please contact us or schedule an appointment for a consultation.