My Blog
Posts for: February, 2018
By Elite Smiles
February 14, 2018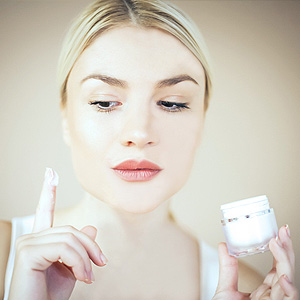 The red, scaly rash suddenly appearing on your face doesn't cause you much physical discomfort, but it's still embarrassing. And to make matters worse treating it as you would other skin ailments seems to make it worse.
Your ailment might be a particular skin condition known as peri-oral dermatitis. Although its overall occurrence is fairly low (1% or less of the population worldwide) it seems to be more prevalent in industrialized countries like the United States, predominantly among women ages 20-45.
Peri-oral dermatitis can appear on the skin as a rash of small red bumps, pimples or blisters. You usually don't feel anything but some patients can have occasional stinging, itching or burning sensations. It's often misidentified as other types of skin rashes, which can be an issue when it comes to treatment.
Steroid-based ointments that work well with other skin ailments could have the opposite effect with peri-oral dermatitis. If you're using that kind of cream out of your medicine cabinet, your rash may look better initially because the steroid constricts the tiny blood vessels in the skin. But the reduction in redness won't last as the steroid tends to suppress the skin's natural healing capacity with continued use.
The best treatment for peri-oral dermatitis is to first stop using any topical steroid ointments, including other-the-counter hydrocortisone, and any other medications, lotions or creams on it. Instead, wash your skin with a mild soap. Although the rash may flare up initially, it should begin to subside after a few days.
A physician can further treat it with antibiotic lotions typically containing Clindamycin or Metronidazole, or a non-prescription, anti-itch lotion for a less severe case. For many this clears up the condition long-term, but there's always the possibility of relapse. A repeat of this treatment is usually effective.
Tell your dentist if you have recurring bouts of a rash that match these descriptions. More than likely you'll be referred to a dermatologist for treatment. With the right attention—and avoiding the wrong treatment ointment—you'll be able to say goodbye to this annoying and embarrassing rash.
If you would like more information on peri-oral dermatitis, please contact us or schedule an appointment for a consultation.
By Elite Smiles
February 07, 2018
What your dentist in Morrisville wants you to know
Have you been thinking about enhancing your smile? Perhaps you've seen someone with a great looking smile, and you want one too? Well, now you have a smile that gets noticed, thanks to porcelain veneers. Porcelain veneers are the go-to treatment to create a dazzling smile. Dr. Geetha Sripathi at Elite Smiles in Morrisville, NC wants to introduce you to the magic of porcelain veneers and what they can do for your smile.
Porcelain veneers are a unique cosmetic dental treatment. They are thin sheaths of dazzling porcelain which are cemented onto the front surfaces of your teeth. When you choose porcelain veneers to enhance your smile, you can count on these important benefits:
Natural appearance, because porcelain in translucent and reflects light, just like your natural teeth
Easy maintenance, because porcelain doesn't pick up stains like natural teeth do
Retaining tooth structure, because very minimal to no tooth surface is removed, just enough to accommodate the veneer thickness
Long-lasting results, because with proper care, your porcelain veneers can give you a lifetime of fantastic smiles
Porcelain veneers can improve your smile by covering unsightly, but all-too-common dental issues like these:
Broken, cracked or fractured teeth
Worn-down, yellowing, aging teeth
Gapped apart or overlapped teeth
Porcelain veneer treatment usually requires two to three appointments including an initial veneer consultation appointment which is the perfect opportunity for you to discuss your expectations and how you want your smile to look.
This is followed by a tooth preparation appointment, during which tiny amounts of tooth structure may be removed, and models are taken of your teeth. These models are sent off to a dental laboratory where your veneers are made.
The final appointment occurs after your new veneers are sent from the dental laboratory. Your new veneers are permanently cemented and you have a new smile!
To learn more detailed information about veneers, please visit the Veneers page in the Services section of the Elite Smiles website at http://www.elitesmilesnc.com/library/75/Veneers.html
You can achieve a beautiful new smile that is uniquely yours, thanks to porcelain veneers. If you don't like the smile nature and your genetics gave you, improve it with porcelain veneers! To find out more about this exciting cosmetic dental treatment call Dr. Sripathi at Elite Smiles in Morrisville, NC today!