My Blog
Posts for: May, 2015
By Elite Smiles
May 18, 2015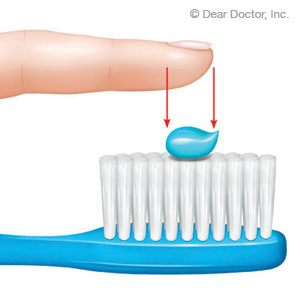 In your search for the right toothpaste, you're inundated with dozens of choices, each promising whiter teeth, fresher breath or fewer cavities. Cutting through the various marketing claims, though, you'll find most toothpaste brands are surprisingly alike, each containing the same basic ingredients. Taken together, these ingredients help toothpaste perform its primary task — removing daily bacterial plaque from tooth surfaces.
Here, then, are some of the ingredients you'll find — or want to find — in toothpaste.
Abrasives. A mild abrasive increases your brushing effectiveness removing sticky food remnants from teeth. And unlike the burnt, crushed eggshells of the ancient Egyptians or the brick dust used by 18th Century Brits, today's toothpaste abrasives — hydrated silica (from sand), calcium carbonate or dicalcium phosphates — are much milder and friendlier to teeth.
Detergents. Some substances in plaque aren't soluble, meaning they won't break down in contact with water. Such substances require a detergent, also known as a surfactant. It performs a similar action as dishwashing or laundry soaps breaking down grease and stains — but the detergents used in toothpaste are much milder so as not to damage teeth or irritate gum tissues. The most common detergent, sodium lauryl sulfate, is gentle but effective for most people. If it does cause you irritation, however, you may want to look for a paste that doesn't contain it.
Fluoride. This proven enamel strengthener has been routinely added to toothpaste since the 1950s, and is regarded as one of the most important defenses against tooth decay. If you're checking ingredients labels, you'll usually find it listed as sodium fluoride, stannous fluoride or sodium monofluorosphosphate (MFP). And since it inhibits bacterial growth, fluoride toothpastes don't require preservative additives.
Humectants, binders and flavoring. Humectants help toothpaste retain moisture, while binders prevent blended ingredients from separating; without them your toothpaste would dry out quickly and require stirring before each use. And, without that sweet (though without added sugar) and normally mint flavoring, you wouldn't find the average toothpaste very tasty.
The ADA Seal of Approval. Although not an ingredient, it's still sound advice to look for it on toothpaste packaging. The seal indicates the product's health claims and benefits are supported by the research standards set by the American Dental Society; and all ADA approved toothpastes will contain fluoride.
If you would like more information on toothpaste and other oral hygiene products, please contact us or schedule an appointment for a consultation. You can also learn more about this topic by reading the Dear Doctor magazine article "Toothpaste: What's in it?"
By Elite Smiles
May 10, 2015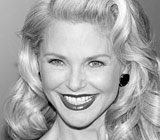 Fracturing back molars is an experience no one ever wants to have. But when a helicopter crashed during a back country ski trip, supermodel Christie Brinkley soon discovered that she had fractured two molars. Fortunately for Christie, her oral health was restored with two dental implants. As she said during an interview with Dear Doctor magazine, "I am grateful for the dental implant technology that feels and looks so natural."
While Christie's dental implants replaced back teeth, we routinely use them to replace both back and the more visible front teeth. But best of all, we have demonstrated expertise at making dental implant crowns look real. This is where we meld science and artistry.
What drives the most natural and beautiful result is how the crown (the visible, white portion of a tooth) actually emerges through the gum tissues. We also match the adjacent teeth identically in color, appearance, shape and profile. But we can't take all the credit, as it takes an entire "behind-the-scenes" team to produce dazzling results. Choice of materials, the laboratory technician (the person who actually handcrafts the tooth), the expertise we use in placing a dental implant crown and the total quality of care we provide are the ingredients necessary for success.
Another critical factor required is ensuring there is enough bone volume and gum tissue to support an implant. Both of these must also be in the right position to anchor an implant. However, if you do not have adequate bone volume, you may be a candidate for a minor surgical procedure to increase your bone volume through bone grafting or other regenerative surgical techniques.
To learn more about dental implants, continue reading the Dear Doctor magazine article "Matching Teeth & Implants." Or you can contact us today to schedule an appointment so that we can conduct a thorough examination, listen to your concerns, answer your questions and discuss treatment options. And if you want to read the entire feature article on Christie Brinkley, continue reading "The Secret Behind Christie Brinkley's Supermodel Smile."